Blue Hill Trails
Blue Hill Trails works with, and supports young people to create local riding areas and recreational spaces in Risdon Vale, including mountain bike bush trails and upgrading the local BMX Park.
BIKE PARK
Located in the middle of Risdon Vale, we have upgraded the BMX track to incorporate a series of dirt jumps and a pump track. This upgrade caters for a variety of ages and riding skill levels, with features progressing from technically easy to moderately difficult. Included is a series of photos showing the construction process as well as a video from our official opening event in June 2015.
BUSH TRAILS
Located in the hills surrounding Risdon Vale, around 1km of new trails is being constructed. These trails are designed to incorporate both fun and technical features as it winds through native bush land.
WHY THE NAME "BLUE HILL TRAILS"?
When the sun shines on the foothills of Risdon Vale, the trees reflect a blue-green tinge unique to the Meehan Range.
This is an effect of the blue-coloured leaves of the Eucalyptus Risdonii or Risdon Peppermint, a local species found only in this part of the world.
As the name suggests, Blue Hill Trails is a local project, which supports young people to build a better future in and around Risdon Vale. Our team is working with, and supporting young people to create and maintain local riding areas in Risdon Vale, including mountain bike bush trails and upgrading the local BMX Park.
By working alongside a professional trail building company, young people get a taste of working in a professional environment. As they build trails, participants also build confidence and grow an awareness of the skills necessary to enter the workforce.
These riding areas provide a quality recreational space in Risdon Vale, where young people can experience a passion for riding, develop technical skills and become more physically active.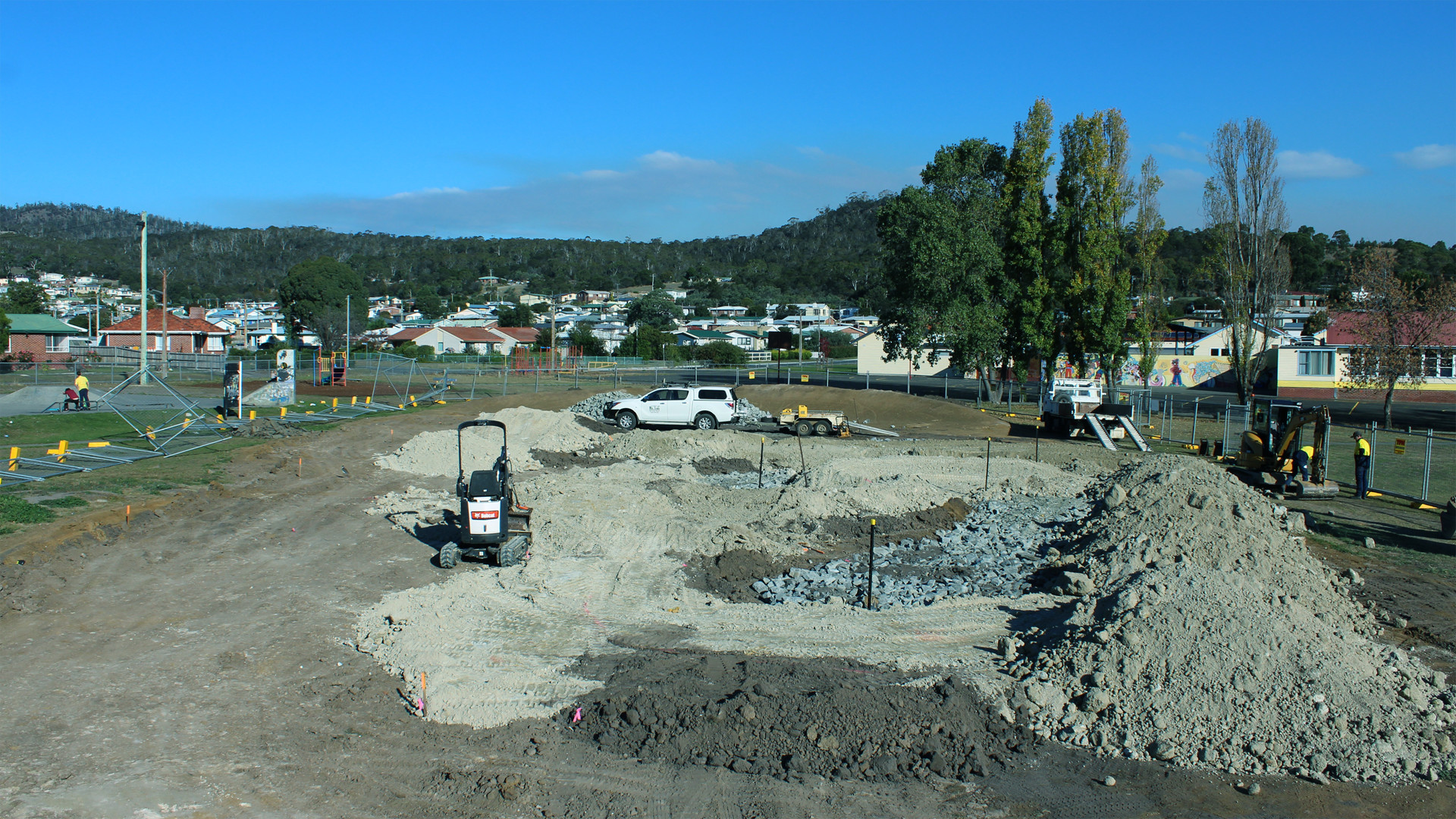 Check out our FACEBOOK page for more photos and updates on these new riding areas.