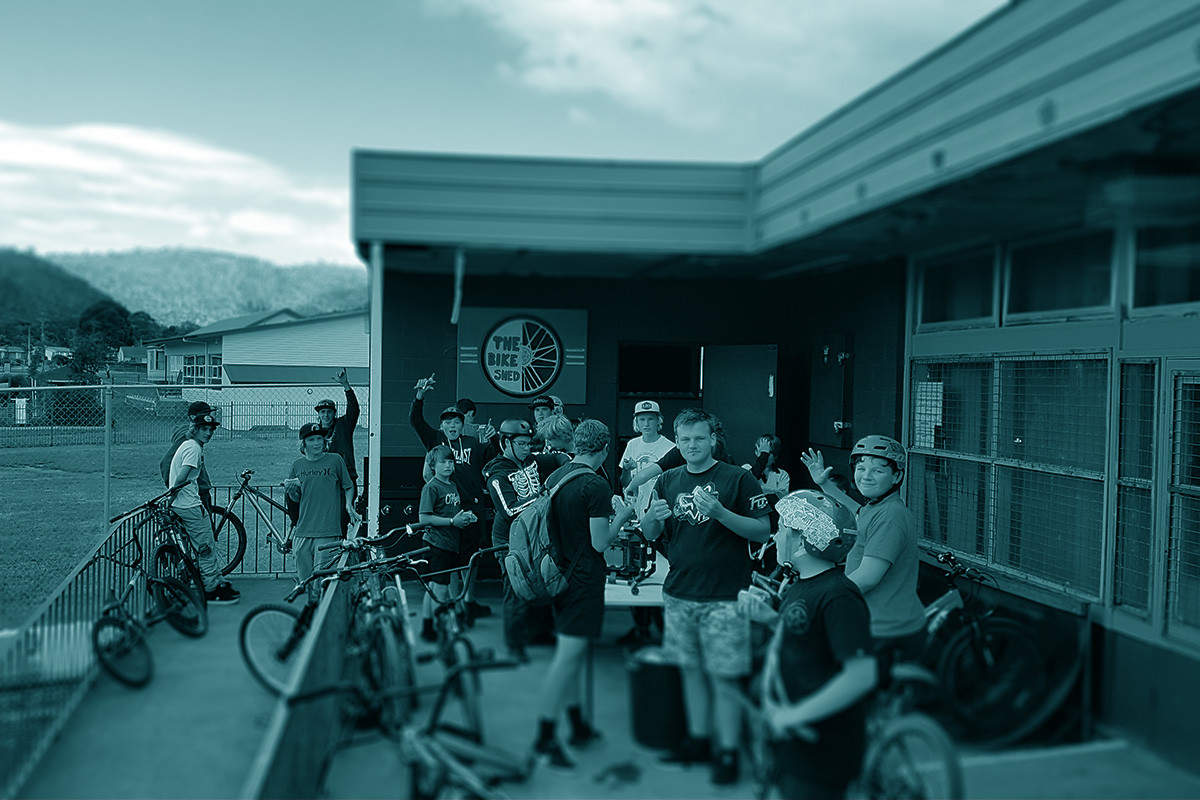 GENERAL INFO
RV Bike Shed is a workshop space to help young people build confidence and learn work related skills.
During workshop sessions, young people restore and maintain bikes, which they later sell. Throughout the process they build confidence and learn valuable skills to prepare them for the workplace.
The workshop operates 2 days a week with over 25 young people from the local community involved in any given week. We partner with the local schools who support their students by incorporating workshop sessions within their school program.
In addition, the workshop provides an avenue for young people to fix and maintain their own bikes. This improves the lifespan of their bikes, making them last longer and safer to ride.
EARN A BIKE
Young people are able to receive rewards for participating in the project through the Earn-A-Bike scheme. Formalised by a signed agreement, they can earn credits towards a bike or bike parts, through their involvement in different aspects of the project. This allows young people access to bikes and parts, without this being seen as a handout.
WHY DO WE SELL THE BIKES?
By selling bikes, we provide young people with a set of valuable skills, customer service experience and exposure to a retail environment. With guidance and support participants explain the particulars of each bike, measure/setup up the bike for a customer and negotiate the sale.
At the same time, we are also providing affordable, fully serviced second-hand bikes to the local community.
WHEN & WHERE YOU CAN FIND US
OPENING HOURS
Bikes and parts will be on sale 8:30am – 5:00pm Wed & Fri (please call first on 0438 554 957 if you are interested in buying a bike).
Drop in during this time to have a browse and a chat.
SPECIAL EVENTS & SALES
For the latest news, special events and sales, go to our FACEBOOK page.
Turn off Sugarloaf Rd at the Risdon Vale Sports ground, drive around the oval until you see a high fenced area on your right and our workshop is the blue building located at the back of this area.